Micro-Stamping Facials can help with acne scars, stretch marks, cellulite, premature aging, and fine lines.
At Brighter Smiles Eugene Med Spa and Laser Center, we understand that struggling with skin care issues can be frustrating. That's why we offer a microneedling treatment called Micro-Stamping Facials. Micro-Stamping Facial treatments are effective for combating acne scars, stretch marks, cellulite, premature aging, and fine lines. Our experts combine this process with anti-aging and skin-lightening serums, as well as Platelet Rich Plasma (PRP), to achieve healthier and younger-looking skin. By puncturing the skin with micro-needles, microneedling activates the natural healing process and collagen production, resulting in a more radiant and smooth skin texture. For targeted care, we also offer the dermastamp or stamp pen, which can be adjusted to treat fine lines, acne scars, uneven skin tone, and damaged tissue. If you're ready to achieve your skincare goals with microneedling, we can design a customized treatment plan to revitalize your skin.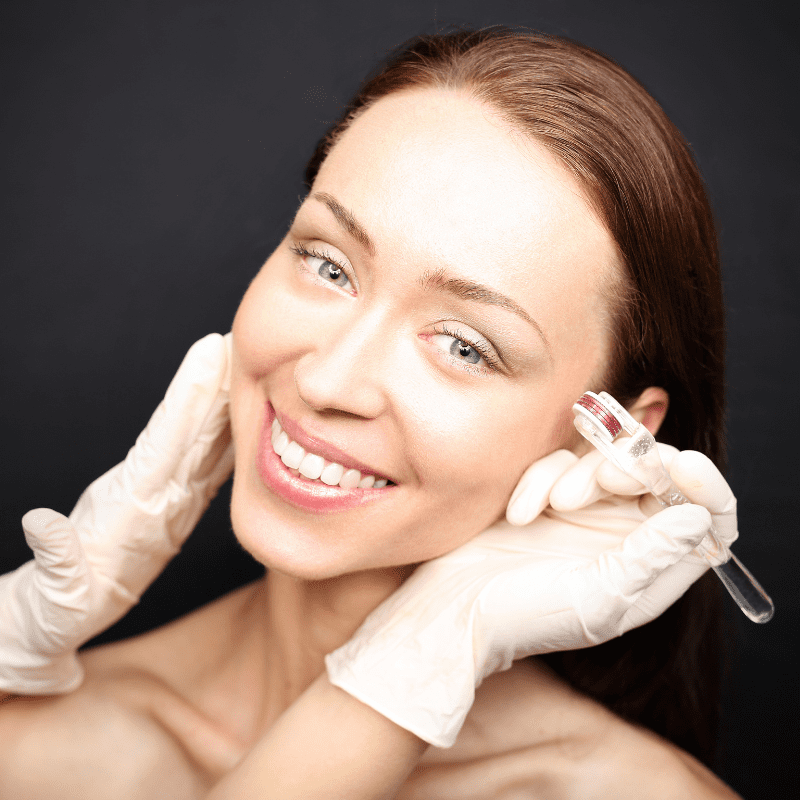 Frequently Asked Questions about our Micro-Stamping Facial Treatments
Are Micro-Stamping Facial Treatments safe and effective?
Micro-stamping facial treatments are a state-of-the-art skincare solution that has been proven to be both risk-free and effective by numerous clinical studies.
The technique has been shown to reduce acne scars and improve overall skin quality, stimulate collagen production, reduce fine lines and wrinkles, and provide other anti-aging benefits.
Micro-stamping facials offer the advantage of introducing vitamins, skin lightening agents and powerful serums directly into the skin for optimal results.
Brighter Smiles Eugene Med Spa and Laser Center customizes their skincare products to cater to their clients' individual needs, whether it's redness, rosacea, hyperpigmentation, discoloration, or wrinkles.
Photos and Videos of Before and After Treatments.
Call us today for your free consultation. All you need to do is pick up your phone and give us a call at (541) 342-7483