Restylane Skinboosters® are amazing due to their effectiveness in improving skin hydration, firmness, and luminosity through micro-injections of a very soft hyaluronic acid filler into the skin.
Restylane Skinboosters are based on science and offer a credible solution for skin rejuvenation. The filler treatment enhances the youthfulness of the skin, promoting firmness and a healthy glow. Prior to opting for Skinboosters treatment, it is crucial to understand its limitations and expected results. We encourage patients to discuss their skin goals with a qualified practitioner to determine whether this treatment suits their individual needs.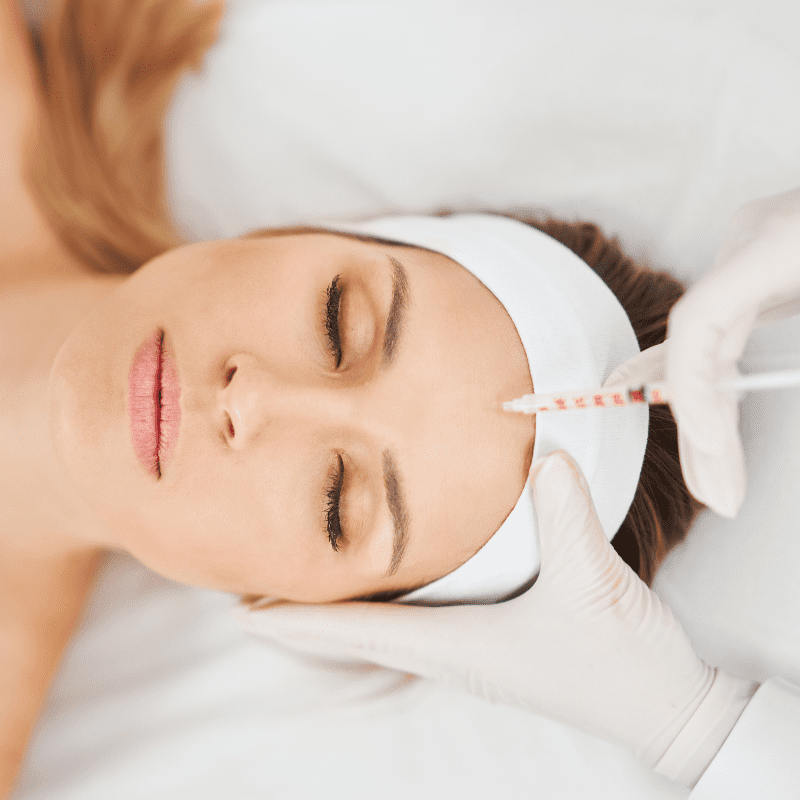 Frequently Asked Questions about our Restylane SkinBoosters® Treatments
Restylane SkinBoosters® are the perfect solution for achieving radiant, hydrated, and youthful skin!
 Our Nurse Injector will use high-quality Restylane fillers to provide your skin with exactly what it needs for long-lasting hydration and a natural glow. There's no need to be afraid – just make sure you have a conversation with our nurse injector about the procedure before proceeding. 
You can even tailor the treatment to your budget by selecting specific areas of your face that require more attention. Though there may be some downtime due to the injections, it's completely worthwhile. Prepare ahead of time and get the treatment at least a week before an important event for optimal results. Remember, your skin deserves the best, so don't hesitate to inquire with us about all the information you need to feel comfortable and confident about this procedure!"
Frequently Asked Questions about our SkinBoosters® Treatment.
Call us today for your free consultation. All you need to do is pick up your phone and give us a call at (541) 342-7483