Signature Hydration Facial
Get glowing skin with our Signature Hydration Facial for troubled skin using award-winning serums.

Our Vortex-Extraction step targets blocked pores and washes away excess oil, preventing those pesky breakouts you have been experiencing. Plus, our Antiox+ serum packed with antioxidants, peptides, and hyaluronic acid will nourish your skin, leaving it hydrated and plump for that refreshed and rejuvenated look you desire. So don't wait any longer and give your skin the extra boost it deserves!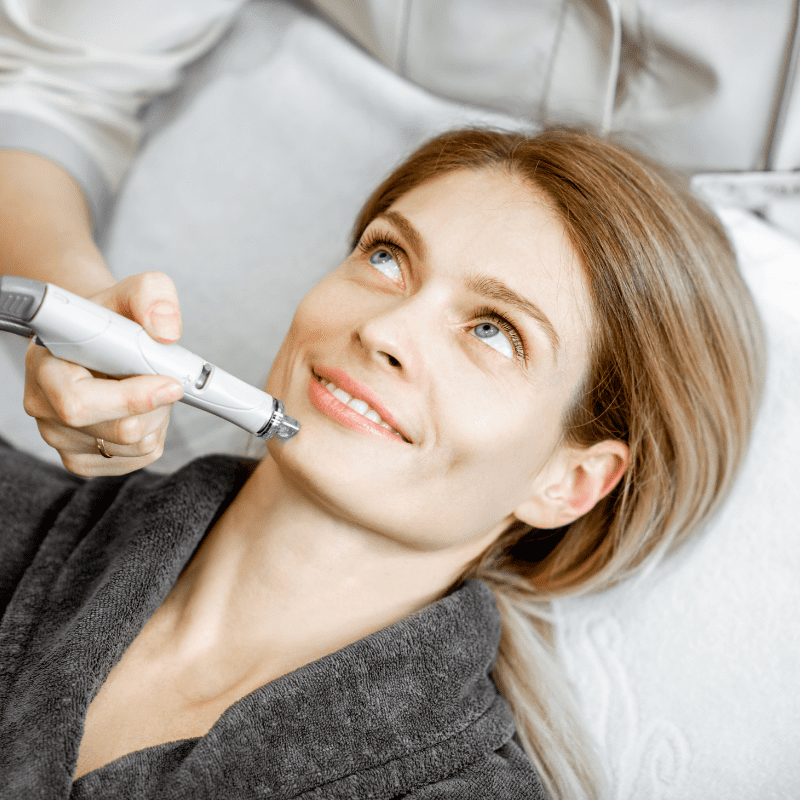 Frequently Asked Questions about our Signature Hydration Facial Treatments
Do you know what the role of Free Radicals and Antioxidants are?
As individuals, our skin is constantly exposed to environmental factors like pollution, sunlight, stress, and toxins. These contributors are known as free radicals, and they are responsible for damaging our skin cells, which can lead to the development of aging and other skin concerns.

Antioxidants function as a protective barrier against free radical harm by returning our skin cells to their healthy state. We can improve skin vibrancy and long-term health by utilizing vitamins like A and E or plant extracts such as white tea, rosemary, and horse chestnut seed.

HydraFacial MD offers customized solutions to tackle a range of skincare concerns, including fine lines and wrinkles, firmness and elasticity, skin texture, brown spots, oily or congested skin, and enlarged pores. We also provide targeted HydraFacial MD treatments for wrinkles, acne, back acne, hyperpigmentation, and photo facial damage, ensuring that everyone has access to a skincare routine that best suits their individual needs.
HydraFacial is a unique treatment that caters to all skincare needs, including fine lines and wrinkles, skin texture, enlarged pores, brown spots, and congested skin. It helps increase elasticity and firmness while providing an even tone and vibrancy. HydraFacial is suitable for everyone who desires great, healthy-looking skin, regardless of their skin type.

Please let us know if you have any questions or concerns about the treatment. Our team is always ready to provide you with exceptional service.
Photos and Videos of Before and After Treatments.
Call us today for your free consultation. All you need to do is pick up your phone and give us a call at (541) 342-7483