Custom Teeth Whitening Trays and Bleaching Gel
When seeking to achieve a brighter smile, the use of custom-fitted mouth trays for tooth whitening treatment is often considered the most effective and safest option.
Dental Services and Products
Are you thinking of brightening your smile? Great news! Custom-fitted mouth trays are the best and safest option for tooth whitening treatment. Our team will take impressions of your teeth beforehand to make sure that you feel comfortable and safe during the procedure. It's important to keep in mind that trays that don't fit correctly can cause tooth-whitening gel leakage, which may irritate your gums and reduce the efficiency of the treatment. With our custom-fitted trays, those worries won't be a problem! The trays are designed to fit perfectly in your unique mouth and bite, making your tooth whitening experience more comfortable, effective, and safe. With custom trays, you're a step closer to achieving a brighter and confident smile!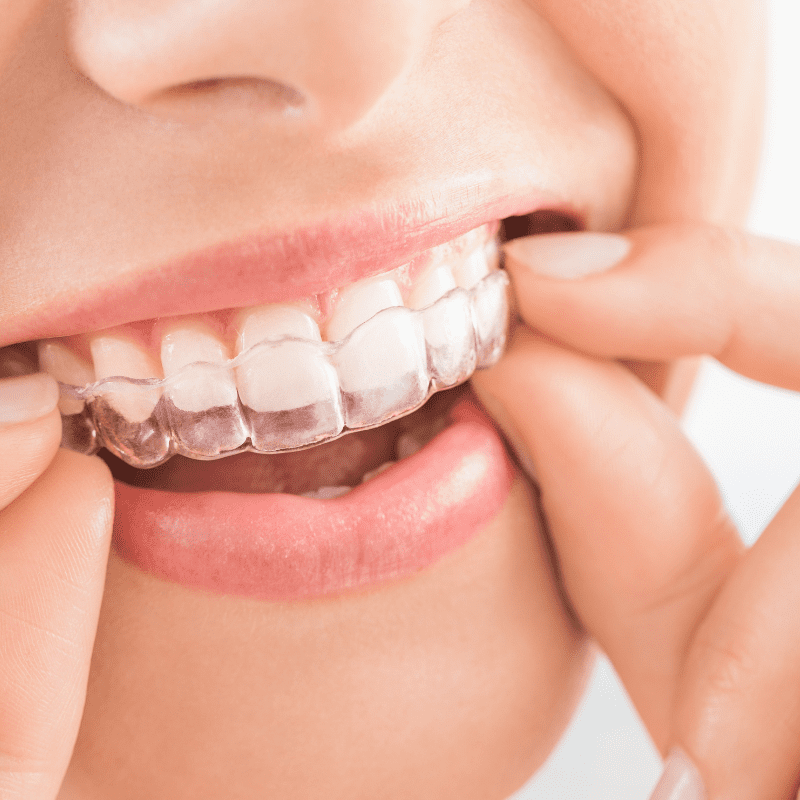 Frequently Asked Questions about our Custom Teeth Whitening Trays
About our Custom Fitted Teeth Whitening Trays with Bleaching Gel.
At Brighter Smiles, we are proud to present our several popular teeth whitening options. One of our most convenient options involves a custom-made mouth tray that can be adjusted to provide a comfortable fit for your unique dental structure. The tray is accompanied by a small yet potent amount of bleaching gel, featuring carbamide peroxide as the active ingredient. Our expert team will walk you through the process of using the gel and tray effectively, allowing easy application in the comfort of your home. In just 30 minutes per session, you'll notice impressive results that will quickly become apparent to those around you. Don't miss this chance to achieve a brighter smile—contact Brighter Smiles today!
Teeth Whitening Treatments Q & A
Photos and Videos of Before and After Treatments.
Call us today for your free consultation. All you need to do is pick up your phone and give us a call at (541) 342-7483