If you want to regain your confidence and show off your legs without worrying about spider veins, Asclera® is an excellent option to consider.
If you happen to be one of the 30 million Americans dealing with venous disease, please take comfort in knowing that you are not alone. An excellent solution is now available thanks to Asclera® (pronounced as uh-SKLAIR-uh). This treatment is FDA-approved and is used to eliminate spider veins. The procedure involves sclerotherapy and can be done conveniently in-office at our Med Spa and Laser Center.
Patients can benefit from this treatment as it effectively treats two types of veins in the lower extremities.
Uncomplicated spider veins.
Uncomplicated small varicose veins known as reticular veins.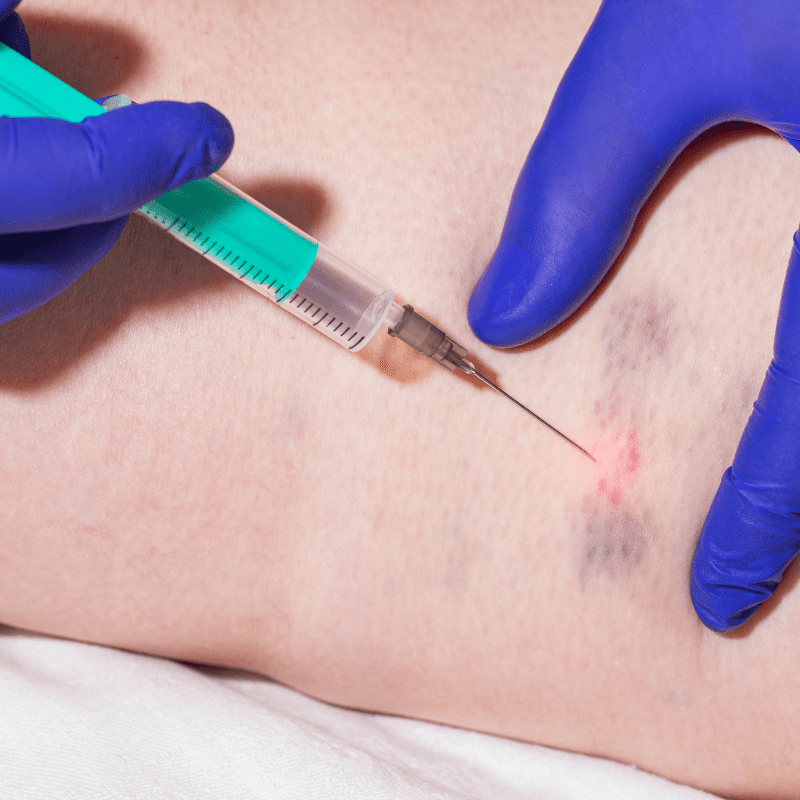 Frequently Asked Questions about our Asclera® Treatments
Non Surgical

The procedure is administered in-office.

Reliable

FDA-approved in the U.S. since 2010

Quick Procedure

Each session typically lasts 15 to 45 minutes.

Satisfaction

88% of clinical study patients were satisfied or very satisfied with treatment after 12 weeks
Photos and Videos of Before and After Treatments.
Call us today for your free consultation. All you need to do is pick up your phone and give us a call at (541) 342-7483