Say goodbye to the effects of sun damage, rosacea, hyperpigmentation, and more. With the innovative BBL™ photo facial or Fotofacial procedure, gentle skin rejuvenation is now easier.
BBL™ photorejuvenation is the latest in modern dermatology, allowing patients to transform red, blotchy skin into a radiant complexion. If you suffer from any of these problems, photo facial or Fotofacial treatments may be the dermatological approach you've been looking for.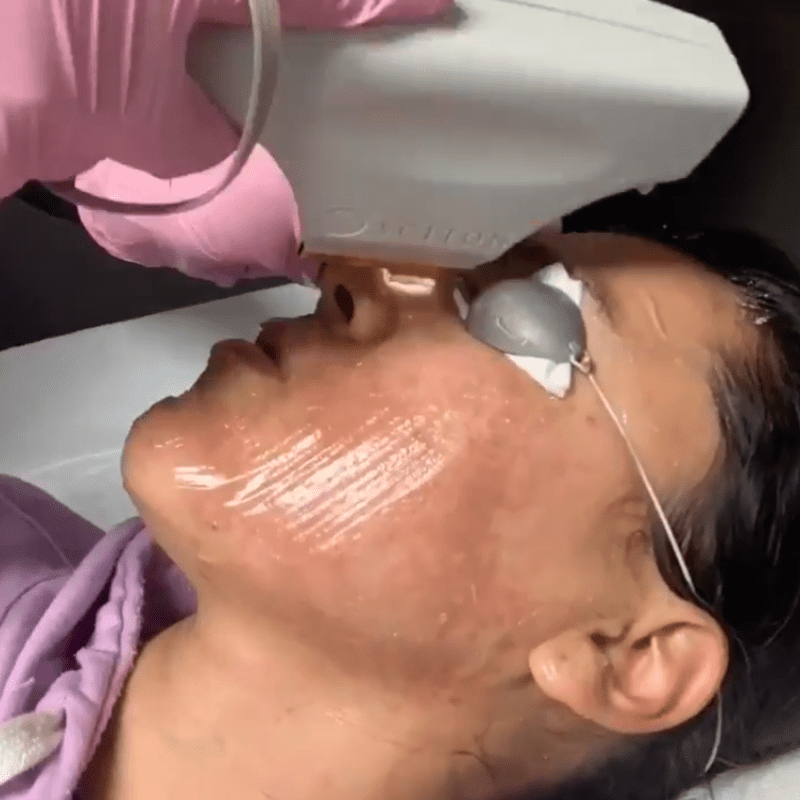 Frequently Asked Questions about our BBL™ Fotofacial Treatments
What is a BBL™ Fotofacial Treatment
A photo facial, or "Fotofacial," is a 30-minute procedure in which intense pulses of light are used to penetrate deep into the skin. BBL™ photorejuvenation causes collagen and blood vessels below the epidermis to constrict, reducing redness and age lines. The procedure involves minimal discomfort, while the redness and swelling that sometimes occur after treatment disappears shortly. Most photo-facial or Fotofacial benefits occur gradually in the weeks following treatment. For even more significant cosmetic enhancement, patients may also opt for a FotoFacial RF™, a procedure combining radio and light waves to achieve excellent results.
Photos and Videos of Before and After Treatments.
Call us today for your free consultation. All you need to do is pick up your phone and give us a call at (541) 342-7483