Our Eugene Med Spa offers Sculptra injections that rejuvenate your skin, boost collagen production, reduce wrinkles, and create a smoother, more radiant appearance.
Sculptra is a collagen stimulator made of poly-L-lactic acid (PLLA) that has the potential to effectively reduce facial wrinkles by restoring the deep underlying structure of your skin. By working deep within the dermis, Sculptra aids in rejuvenating collagen production and replenishing your skin's inner structure and volume. This process involves the gradual absorption of Sculptra PLLA microparticles that stimulate collagen production. Over time, the newly rebuilt collagen strands can effectively fill wrinkles and folds, restoring facial volume and a youthful appearance. Sculptra effectively stimulates collagen growth, making it an ideal solution for those looking to rejuvenate their skin and restore their youthful appearance.
Say good bye to Cheek Wrinkles, Marionette Lines and Smile Lines.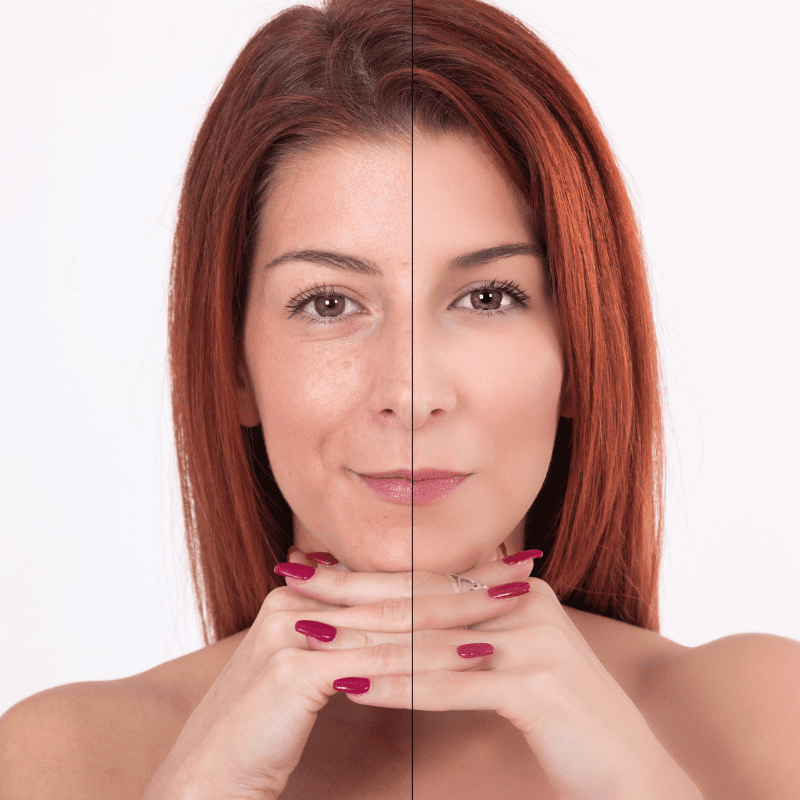 Frequently Asked Questions about our Sculptra® Treatments
Why we Spectra is better than the rest.
Sculptra is an anti-aging treatment that targets the root cause of facial aging, not just the symptoms. It is important to note that not all anti-aging treatments are equally effective.
Collagen creams offer temporary relief as they fail to penetrate the dermis.

Collagen supplements'

effectiveness is inconclusive after digestion.
Toxins, while temporary, temporarily weaken muscles to minimize forehead frown lines. In contrast, fillers provide immediate results by filling in lines, wrinkles, and folds upon injection.
It is evident that choosing the right treatment for aging skin is crucial. With Sculptra, a long-lasting, safe, and effective solution, you can combat facial aging and rejuvenate your skin's appearance. Contact us today to learn more about this promising treatment.
 During your session, our injection specialist will administer a series of injections to achieve your desired results. Typically, patients require an average of three treatments over a few months. Don't worry; your we will customize the sessions to suit your needs.

If you're concerned about discomfort, your we may offer you topical anesthetics to help minimize any pain. Please note that if you have an active skin infection or skin inflammation near the planned injection site, we will need to reschedule your appointment.

After the treatment, any swelling that may occur will usually subside within a few days. You might notice temporary wrinkle reappearance during the gradual process of collagen replacement. The great news is that you may begin to see progressive and visible results within the first few weeks after each treatment session.

If you have any questions, please reach out, and we'll do our best to answer them. See you soon!"
Photos and Videos of Before and After Treatments.
Call us today for your free consultation. All you need to do is pick up your phone and give us a call at (541) 342-7483