Restylane Lyft® adds amazing volume beneath your skin and smooths out wrinkles in the targeted area.
Restylane Lyft is a safe and effective injectable treatment that utilizes hyaluronic acid, lidocaine, and water to provide a rejuvenating effect on your skin. Our team of experts can administer individual injections that help add volume beneath your skin and smooth out wrinkles in the target area. The combination of HA and water creates a natural, plumping effect that enhances your natural beauty. We ensure that our clients receive high-quality treatments in a comfortable, professional setting. Our goal is to help you achieve your desired look while maintaining your skin's health and integrity. Book an appointment with us today and discover the benefits of Restylane Lyft.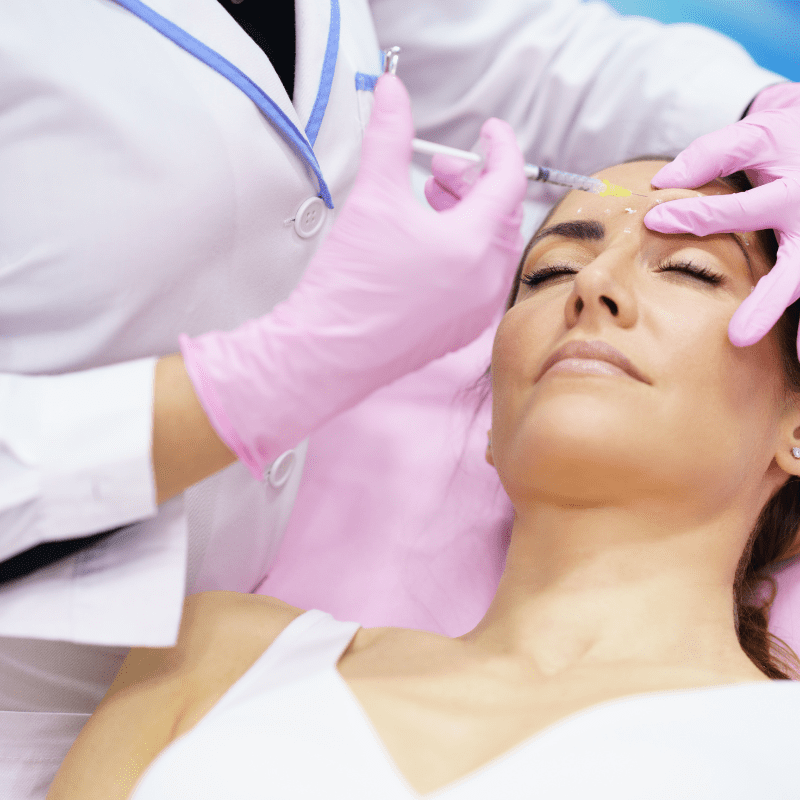 Frequently Asked Questions about our Restylane Lyft® Treatments
What exactly are Dermal Fillers?
Dermal fillers are a popular cosmetic treatment used to reduce wrinkles, restore facial volume, and enhance one's appearance. One type of dermal filler is hyaluronic acid (HA), a natural substance that helps retain moisture, plumpness, and elasticity in the skin. Over time, the production of HA decreases, leading to volume loss and the formation of wrinkles. To address this concern, Restylane dermal fillers use clear gel formulations of HA that mimic the body's own hyaluronic acid with minimal cross-linking. Restylane, the original non-animal stabilized HA filler, was the first of its kind to be authorized by the US FDA and has been used in over 55 million treatments worldwide. Restylane dermal fillers are trusted by countless healthcare practitioners for their proven effectiveness and safety in achieving natural-looking, long-lasting results.
Results have been shown to last up to 1 year with Restylane Lyft in the cheeks; up to 6 months in facial wrinkles and folds, like nasolabial folds; and up to 6 months in the hands
Some possible side effects of Restylane products include swelling, redness, pain, bruising, a headache, tenderness, lump formation, itching at the injection site, and impaired hand function. These side effects are typically mild and usually resolve within seven days in the nasolabial folds and within 14 to 18 days in the lips. To ensure the safety and efficacy of the treatment, patients should receive no more than 6 mL per treatment for moderate-to-severe wrinkles and folds, and 3 mL per hand per treatment for the correction of volume deficiencies. 
Photos and Videos of Before and After Treatments.
Call us today for your free consultation. All you need to do is pick up your phone and give us a call at (541) 342-7483