The Velashape III is a safe, non-surgical, non-invasive, painless procedure to tackle cellulite and skin tightness.
If you're looking to contour your body and reduce the appearance of cellulite, VelaShape III might be the solution you've been searching for. This non-invasive treatment uses a combination of innovative technologies to achieve its results. Vacuum technology manipulates your skin, while infrared light and bi-polar radio frequency energies gently heat fat cells and surrounding tissue. After 3-6 treatments, most patients notice a reduction in both circumferences and cellulite appearance in the treated areas. In addition, the surface of the skin will feel smoother and firmer. Some patients even see results after their first visit! Clinical trials have shown that VelaShape III can lead to a reduction of one full dress size after a series of treatments.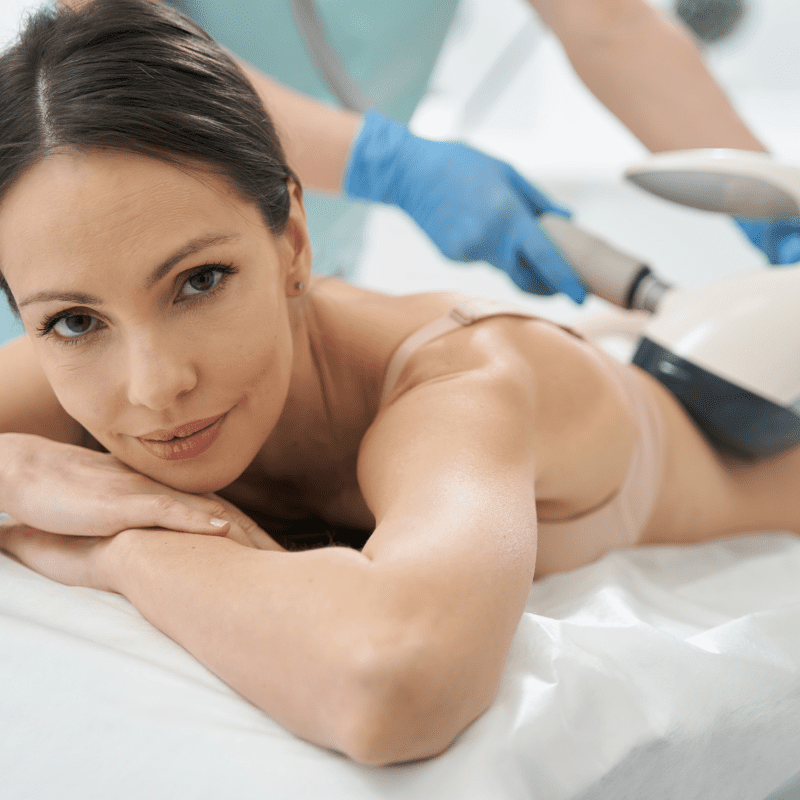 Frequently Asked Questions about our VelaShape® III Treatments.
What are the improvements of the latest VelaShape III compared to older versions?
 Well, the newer device uses higher energies more safely, resulting in shorter treatments and faster visible results. In fact, some patients have reported seeing a difference in their body after just one visit!
Photos and Videos of Before and After Treatments.
Call us today for your free consultation. All you need to do is pick up your phone and give us a call at (541) 342-7483