Custom Microneedling Treatments
Our Customized Microneedling treatments are perfect for tackling sun damage, scars, large pores, and stretch marks, and helping you look younger.
Brighter Smiles Eugene Med Spa and Laser Center is devoted to helping you look and feel your best. We cater to your unique needs with clinically proven aesthetic procedures that will leave you feeling refreshed and renewed. With our customized microneedling treatments, we aim to address your skin's quality, texture, appearance, and aging concerns with the care and attention you deserve. Our treatments are perfect for tackling sun damage, scars, large pores, and stretch marks, and helping you look younger. We would be honored for you to come in and let us help you achieve the beautiful skin you deserve!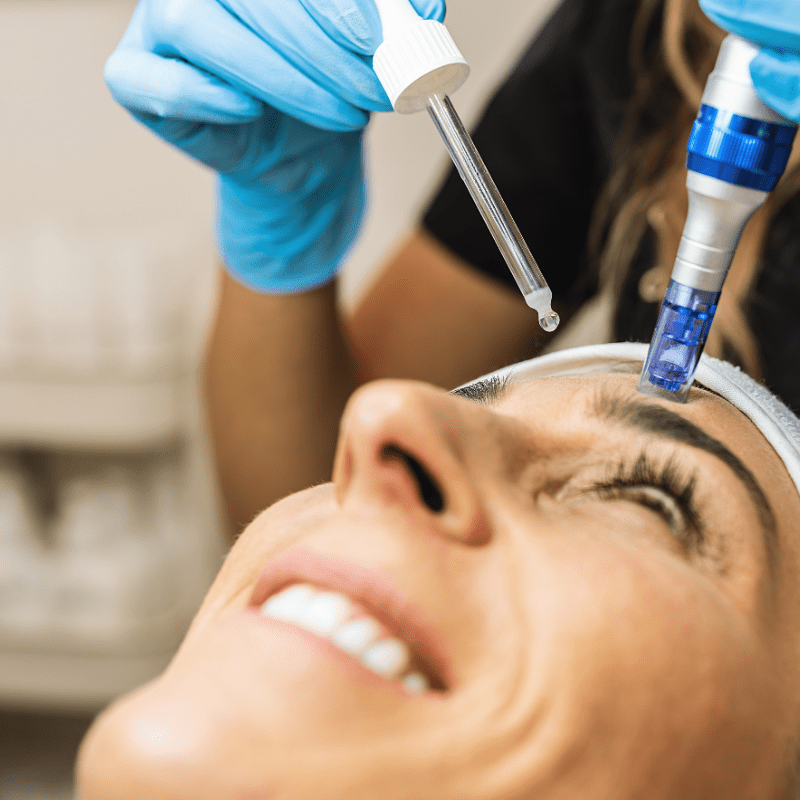 Frequently Asked Questions about our Customized Microneedling Treatments
Customized Microneedling Treatments unique to just you.
Our range of treatments includes a combination of RF microneedling and laser options, as well as an introductory micro-peel. These treatments help to improve skin texture, quality, and appearance, while also targeting issues such as scars, photodamage, large pores, and stretch marks. The result is smoother and younger looking skin that can be achieved in just 1-4 treatments, with minimal downtime required. Our focus is on delivering the ultimate secret to achieving better looking skin, and we are committed to helping our patients achieve their skincare goals in a safe and professional environment.
Microneedling is a safe and effective treatment that can provide short- and long-term benefits. With a quick treatment time of only 15 minutes and the use of a topical numbing cream, patients can experience a comfortable procedure. The treatment can be customized to target localized problem areas such as acne scars, dark under-eye circles, crow's feet, and neck or chest lines. Recovery time is minimal, usually just a few days, depending on the intensity of the treatment. The great news is that microneedling is safe for all skin tones as it does not involve the delivery of heat, unlike laser resurfacing and light procedures that can cause pigmentation issues. While microneedling is typically used for the face, neck, chest, and hands, it can be performed on all areas of the body.
Photos and Videos of Before and After Treatments.
Call us today for your free consultation. All you need to do is pick up your phone and give us a call at (541) 342-7483