Try our BBL™ PHOTOFACIAL - FOTOFACIAL for a variety of skin conditions.
Our Broken Capillary Laser Removal Treatments.
Do you have tiny fine red lines on your face? Those are broken capillaries.
You will find them located below the skin's surface—the permanently dilated capillaries look like tiny red fine lines.
Broken capillaries are usually found around the nostrils, on the cheeks, and chin, and can also look like a network of branches. Broken capillaries are harmless, but can look unsightly. Our BBL treatment can help alleviate these tiny red lines!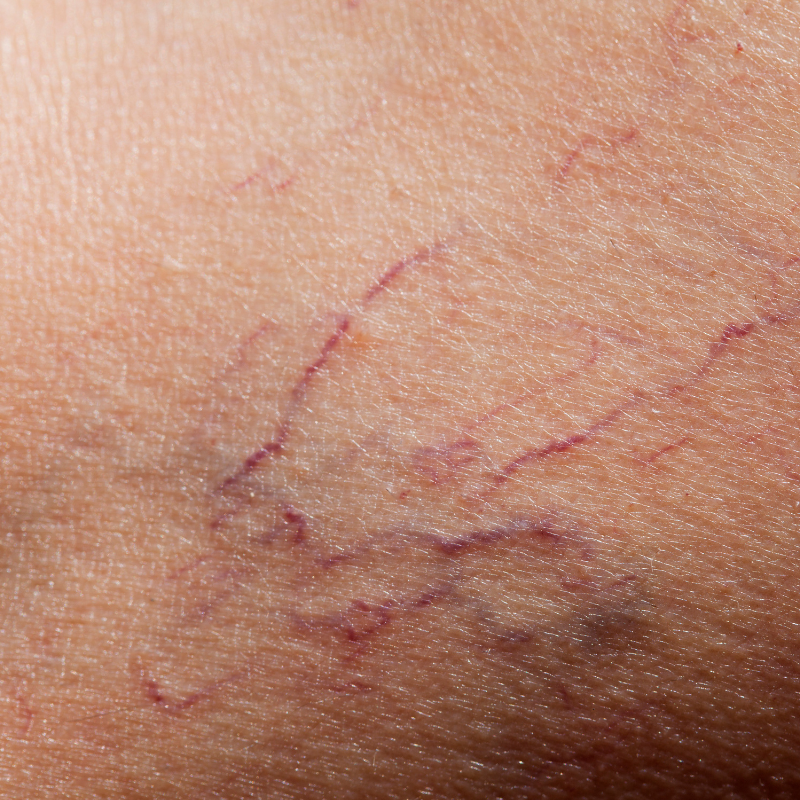 Frequently Asked Questions about our Broken Capillary Removal Sessions.
COMMON REASONS FOR BROKEN CAPILLARY LASER REMOVAL
Say goodbye to the effects of sun damage, broken capillaries, spider veins, malasia, rosacea, hyperpigmentation, and more. With the innovative BBL™ photofacial/ fotofacial procedure, gentle skin rejuvenation is now easier than ever. BBL™ photorejuvenation is the latest in modern dermatology, allowing patients to transform red, blotchy skin into a radiant complexion. If you suffer from any of these problems, photofacial/fotofacial treatments may be the dermatological approach you've been looking for.
COMMON QUESTIONS ABOUT BBL™ FOTOFACIAL
There is no reason to wait. We offer a free consultation. All you need to do is pick up your phone and give us a call at (541) 342-7483.