Collagen Induction Therapy (CIT)
For better skin and increased collagen production, try microneedling - also known as Collagen Induction Therapy.
Collagen Induction Therapy, also known as Microneedling, is a highly effective skincare treatment that has gained tremendous popularity in recent years. This treatment utilizes fine needles to penetrate the skin to promote healing and generate new collagen. The benefits of Microneedling are significant, resulting in smoother, firmer, and healthier-looking skin. Microneedling has been proven to reduce fine lines, acne scars, and other blemishes. This treatment is suitable for all skin types and can be customized based on individual needs. By choosing Microneedling, you can be confident in achieving significant and long-lasting results without invasive procedures. Let us help you discover the benefits of Microneedling and enhance your natural beauty today.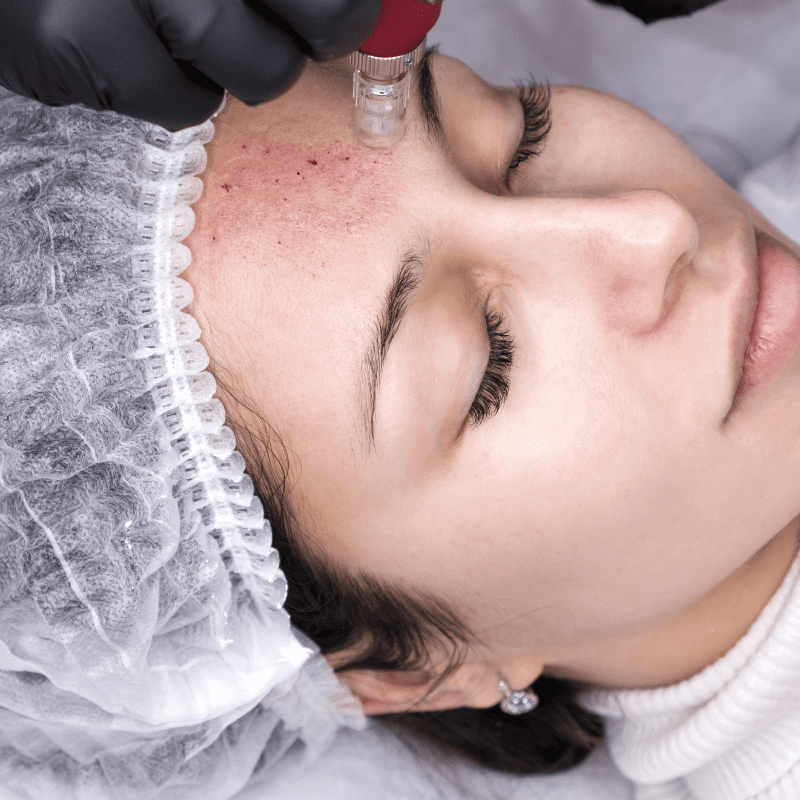 Frequently Asked Questions regarding our
Collagen Induction Therapy - Microneedling Treatments
How does Microneedling work?
Microneedling is a minimally invasive cosmetic procedure that involves creating tiny injuries in the skin to stimulate the body's natural wound healing response, resulting in the production of collagen and elastin. This procedure can be carried out using a dermaroller or a microneedling machine by a qualified medical practitioner. By initiating the wound repair process, microneedling can help to improve skin texture, tone, and radiance, making it a popular anti-aging and skin repair treatment. Microneedling creates a controlled injury to the skin, stimulating collagen production and ultimately helping to improve the overall appearance of the skin by promoting skin renewal and repair. It is a safe and effective treatment option for those looking for a non-surgical solution to improve the quality and appearance of their skin.
Photos and Videos of Before and After Treatments.
Call us today for your free consultation. All you need to do is pick up your phone and give us a call at (541) 342-7483