Our clinic can help you get rid of wrinkles and lines on your face with Botox injections. We have well-trained staff who will give you a safe and professional service to get the results you want.
If you're interested in reducing some of the lines and wrinkles on your face, Botox (Botulinum toxin A) injections could be a great option for you. The most common areas for treatment are forehead lines, frown lines between the eyebrows, and crow's feet lines on the sides of your eyes. These lines are caused by the muscles involved in facial expression, which progressively get stronger and bigger as we age. This results in visible lines between the muscle fibers.
However, Botox can help with this issue by causing temporary weakness or paralysis of the muscles. This will help diminish those pesky wrinkles.
The full effect is usually seen around the 2-week mark, and Botox can last from 3 to 6 months, depending on how many treatments you've received.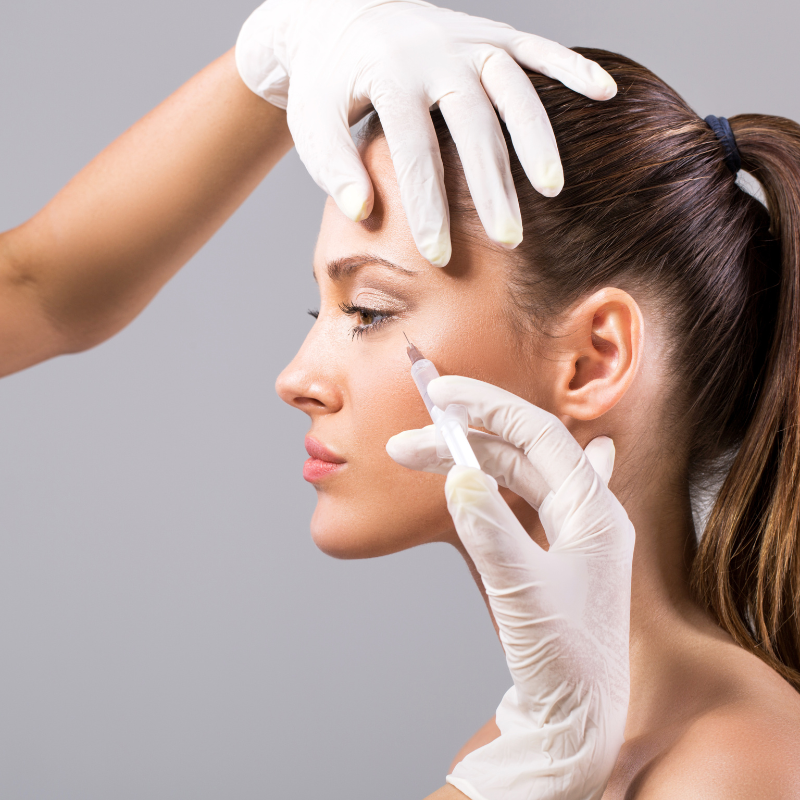 Frequently Asked Questions about our Botox® Treatments
How we treat the Frown Lines.
Cosmetic Nurse injector, Heidi Brancato, Advanced Aesthetician, EFODA and Lab Tech is a premier provider of Botox® in the Eugene area has had extensive training in utilizing Asclera®, Botox®, Dissolver, Dysport®, Hylenex®, Juvederm®, Kybella®
Lip Flip, Lip Rehab, Lyft®, Radiesse®, Restylane®, Sculptra®, Silk®, SkinBoosters®, Sclerotherapy, Vitamin Injections, Volbella® and Voluma®. These products are used to treat frown lines, forehead lines, crows feet around the eye, chin dimpling, upper lip lines and neck lines. 
Laughter, sadness, anger and surprise – your face shows all of your emotions to the world. And a lifetime of emotions means your facial muscles have been put to the test, leading to wrinkles, crow's feet, and laugh lines.
All these signs of emotion can leave you looking older than your years – but thanks to today's technology, we can significantly reduce their appearance on your face. With BOTOX® Cosmetic treatment, you will be able to see a visible improvement to the wrinkles on your face – and you'll have smoother skin for up to four months.
We administer small injections directly into the area you'd like to improve. If you're concerned about pain, or have sensitive facial areas, we'll be happy to apply an ice pack or anesthetic cream to the area we'll be working on.
The purified protein from the injection goes to work immediately on the facial muscles that are causing wrinkles. You will begin to notice visible improvements over the next month.
The results of Botox® are usually seen within 3 days and results last an average of 3-4 months. Our staff provides free consultations and individualizes every Botox® treatment. Pricing is per unit and is very affordable.
Worry lines in forehead
Lines between the eyebrows
Smile lines
Laugh lines, from nose to mouth
Crow's feet
We welcome you to come in and talk about if BOTOX® – Cosmetic treatment is right for you, and we'll be glad to answer any and all of your questions.
Photos and Videos of Before and After Treatments.
Call us today for your free consultation. All you need to do is pick up your phone and give us a call at (541) 342-7483