Sexual Wellness Treatment for Men
If you're seeking a solution for erectile dysfunction, penis enlargement, or enhanced sexual performance, we provide safe and tested sexual wellness treatments for men at Brighter Smiles Med Spa and Laser Center!
We are delighted to offer our highly coveted P-Shot treatment, aiming to provide a remarkable therapeutic experience for men who wish to improve their sexual wellbeing.
Our procedure is notorious for stimulating multi-potent stem cells, which in turn promotes the creation of healthy and functional tissue.
We understand the significance of sexual health in terms of overall emotional well-being and we believe that our secure and effective P-Shot treatment is exactly what you need to elevate your sexual wellness to a whole new level.
We are committed to providing superior quality of care to all our patients, as a result, we offer a free and confidential consultation for you to explore your options and make a well-informed decision. So why wait?
Give us a call today, and let us help you attain optimal sexual wellness and overall health!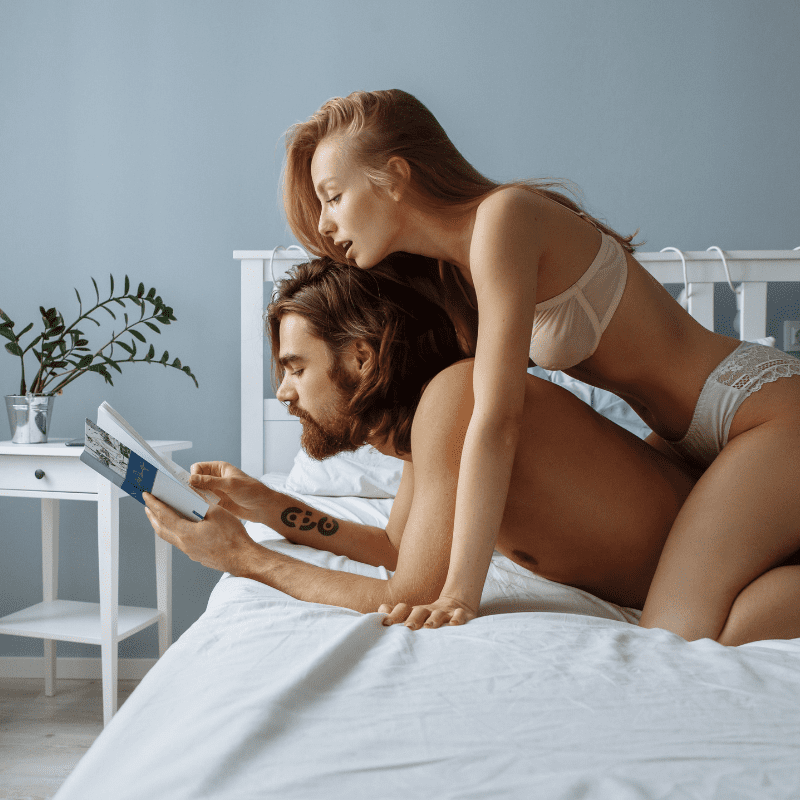 Frequently Asked Questions about our P-Shot® Treatments
What are the features of the P-Shot®
Improves erectile dysfunction

Enhances erection quality and sensation

Helps with venous leak

Decreases premature ejaculation

Enhances male orgasm

Helps with Peyronie's disease

Helps with lichen sclerosis

May lengthen or thicken the penis

Improves overall sexual function and performance
The P-Shot is a professional sexual wellness treatment that utilizes platelet-rich plasma (PRP) injections taken from the patient's blood. This innovative treatment encourages the growth of new blood vessels, making it an excellent option for individuals experiencing poor circulation or difficulty maintaining an erection. While some patients may experience positive results after receiving just one P-Shot treatment, others may require multiple sessions to achieve optimal results. With the P-Shot, patients can achieve improved sexual performance and confidence, allowing them to enhance their overall well-being and quality of life. As a professional treatment, we are dedicated to providing our patients with the most effective, cutting-edge solutions to improve their sexual health and wellness.
Upon your arrival for your P-Shot appointment, our medical team will ensure that a thorough numbing process is administered to the penis area using a topical anesthetic, as well as a numbing shot. Our skilled team will then draw blood from a vein, which will be processed using a centrifuge – a device that whips the blood to separate red blood cells from platelet-rich plasma. Once the plasma is isolated, our team will carefully inject it into the penis using a micro-needle, to minimize any discomfort during the four to six injections typically administered in each session. The whole process typically takes approximately thirty minutes. Please rest assured that our professional staff is committed to providing you with optimal care and attention throughout the procedure.
"After receiving your P-Shot, it is safe for you to resume your daily activities. Mild swelling and bruising can be expected, but they will subside in a day or two. Typically, you will see and feel results within 24 hours after treatment, and they will last for six months. To continue seeing results, it's best to return for maintenance treatment after six months. Furthermore, a healthy lifestyle with a balanced diet and regular exercise will improve your outcome. Some patients have also found that taking supplements can enhance the P-Shot's results."
Photos and Videos of Before and After Treatments.
Call us today for your free consultation. All you need to do is pick up your phone and give us a call at (541) 342-7483
Related Services for Sexual Wellness for Women and Men