Restylane Silk is an excellent solution for individuals who are looking to rejuvenate their appearance with subtle and natural-looking results for their lips.
 It is designed to provide soft and smooth lips and is specifically formulated to plump thinning lips, reduce wrinkles, and fine lines around the mouth. With Restylane Silk, you can achieve a younger-looking appearance and boost your confidence without going under the knife. This treatment provides excellent results and is suitable for individuals who are looking for minimal downtime and a rapid recovery. Get in touch with us to learn more about Restylane Silk and find out if it's the right choice for you.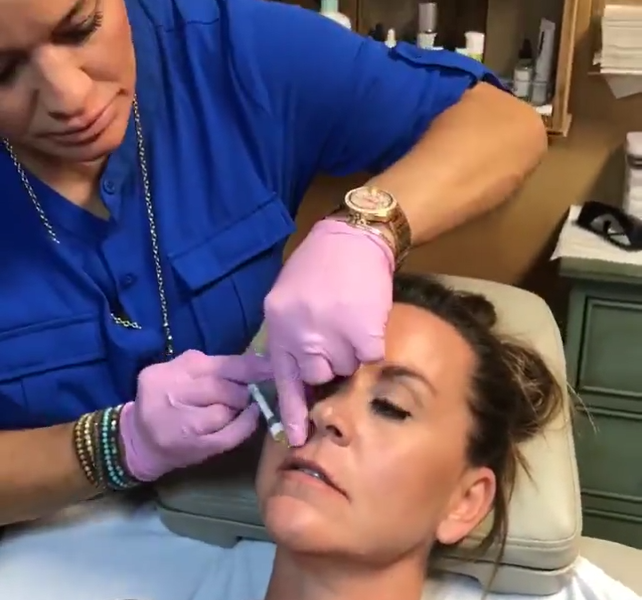 Frequently Asked Questions about our RESTYLANE SILK® Treatments
Is Restylane Silk a good option for you?
Restylane® Silk is a sought-after dermal filler used to refine and augment the lips, as well as reduce the appearance of perioral wrinkles. With a focus on precision and natural-looking results, it is a trusted choice for both patients and medical professionals alike. Whether you seek to add subtle volume or target specific wrinkles around the mouth, Restylane® Silk offers a safe and effective solution to help you achieve your aesthetic goals. With a team of experienced professionals and advanced technology, you can be confident in the quality and precision of Restylane® Silk treatments.

If you are interested in learning more about how Restylane® Silk can enhance your appearance, please schedule a consultation with us today!
The lips and the lines around the mouth, like other areas of the face, show signs of aging as you get older. This often results in lip thinning, lost shape and an increase in vertical lines above the lip. Restylane Silk® is designed specifically to provide natural-looking results in these particular areas by using smaller, smoother hyaluronic acid particles than those used in other Restylane® products.
The most commonly observed side effects are swelling, redness, pain, bruising, headache, tenderness, lump formation, itching at the injection site, and impaired hand function. These are typically mild in severity and typically resolve in less than 7 days in nasolabial folds and less than 14 days in lips. Serious but rare side effects include delayed onset infections, recurrence of herpetic eruptions, and superficial necrosis at the injection site.
Photos and Videos of Before and After Treatments.
Call us today for your free consultation. All you need to do is pick up your phone and give us a call at (541) 342-7483