The Carbon Laser Facial is a rejuvenating cosmetic procedure that can give your skin a whole new lease on life.
This outstanding treatment uses laser technology to smooth out fine lines, wrinkles, and pigmentation issues while also improving overall skin texture.
Known by many names including the Hollywood Peel and Black Doll Facial, this non-invasive procedure can work wonders for anyone, regardless of their age or skin type.
This treatment is not only safe and painless but also incredibly effective, providing long-lasting results that you won't be able to resist showing off. If you're looking for a way to achieve softer, healthier, smoother, and firmer skin, then the Carbon Laser Facial is the perfect solution for you.
Join the countless individuals worldwide who have already achieved outstanding results and let this treatment take your skin to the next level!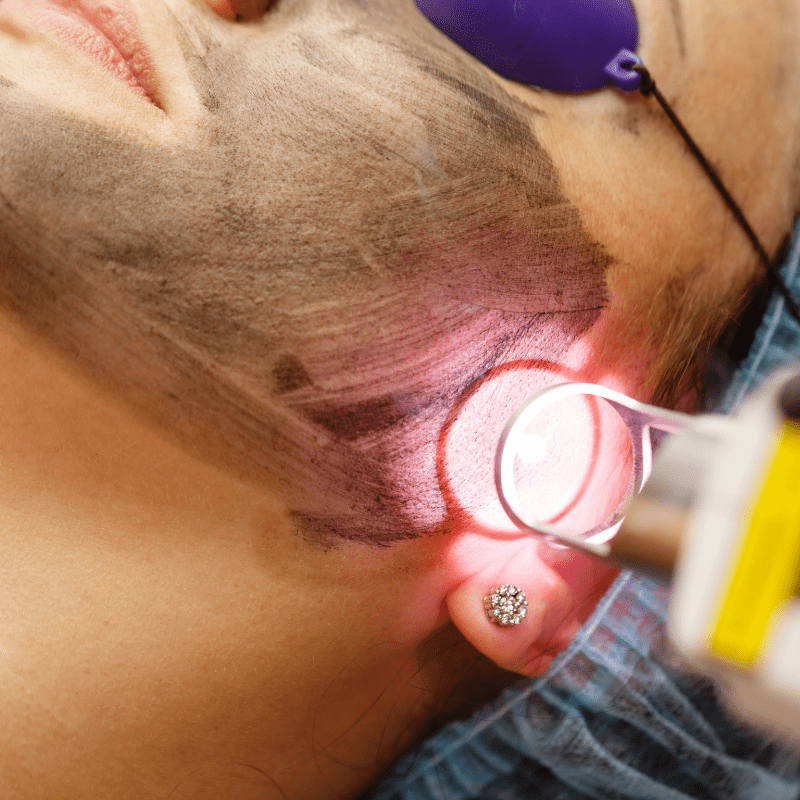 Frequently Asked Questions about our Black Carbon Facial Treatments
Let us walk you through the Black Carbon Laser Facial Procedure.
You're in for an amazing treatment experience! Let us walk you through it. Firstly, we will apply a layer of liquid carbon to your face, which will absorb all the impurities and dead skin cells. Next, brace yourself for a non-ablative laser treatment, which will deliver a deep layer of heat to your skin. This treatment triggers collagen production while removing dead skin cells, oil, and other contaminants. Get ready for your skin to feel rejuvenated and vibrant, as this treatment also helps to reduce pore size! You're already on your way to having healthy, glowing skin, and this treatment is the perfect way to take it to the next level. Get excited to show off your beautiful, radiant skin!
Photos and Videos of Before and After Treatments.
Call us today for your free consultation. All you need to do is pick up your phone and give us a call at (541) 342-7483