Custom Fitted Sports Guards
Consider our custom fitted sports guard that serves the purpose of protecting your mouth, teeth, and other dental tissues from potential damage during any sport.
Dental Services and Products
Are you or your child fans of contact sports in or around Eugene, Oregon, and the neighboring areas? We've got something that might interest you! It's time to consider our custom sports guard that serves the purpose of protecting your mouth, teeth, and other dental tissues from potential damage during any sport. Our top-notch quality, custom-fitted sports guards will even fit well with your denture appliance! So why wait? Contact us today to learn more about how we can help you keep your smile bright and healthy!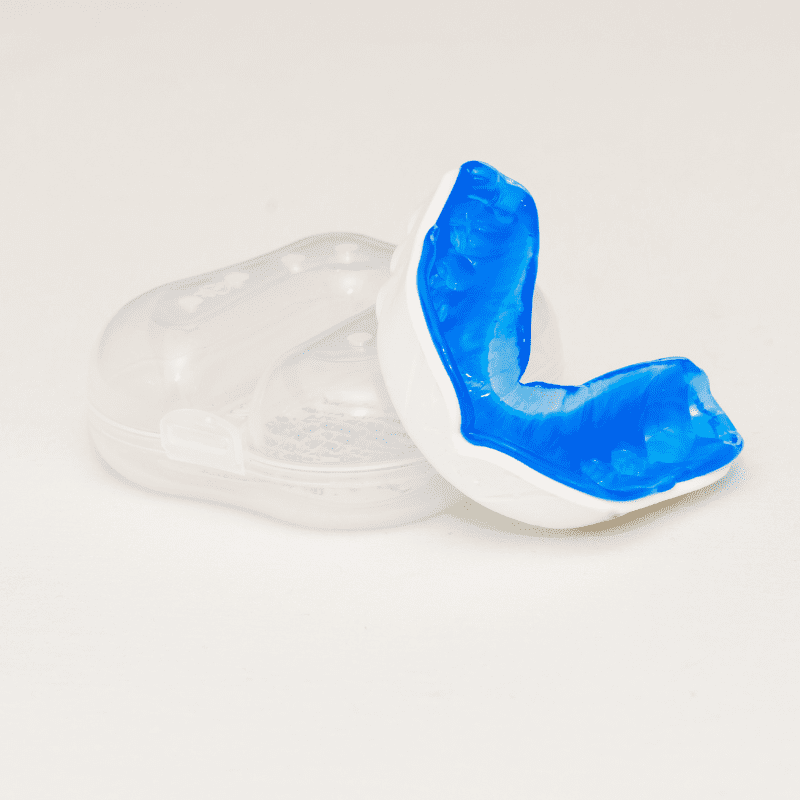 Frequently Asked Questions about our Custom Fit Sports Guards
Some of our Teeth Whitening Options
Playing contact sports can be intense, but you can take charge with a sports guard. In addition to safeguarding your teeth and dental tissues from forceful impact, cutting-edge research suggests mouthguards can significantly reduce the risk of concussion. Youth hockey players who wore mouthguards were found to have almost two-thirds lower risk of concussion. The mouthguard is believed to function by blocking shockwaves from the jaw that could travel into the brain, making it ideal for high-contact sports with a high risk of dental and head injuries. Don't jeopardize your health and well-being! It's important to prioritize your safety by wearing a sports guard, especially in sports that have a higher risk of injury.
Teeth Whitening Treatments Q & A
Here are some of the sports that lead to the most dental injuries:
Football
Soccer
Martial arts
Boxing
Wrestling
Field hockey
Any contact sport player should have a custom-fitted Sports Guard.
Do you or your child enjoy playing sports? It is always important to keep safety top-of-mind, especially when it comes to protecting your mouth from injury. One great way to do this is by wearing a mouthguard! Not only do they serve as a protective barrier, but a custom sports guard is also designed to fit securely and comfortably against your teeth, making it easier to stick to your safety routine. So, if you have not already, consider investing in a custom sports guard to help keep your smile safe and sound during your next game!
It is imperative to consider mouthguard maintenance to ensure optimum usage. For younger children, replacing their sports guards regularly is crucial as their mouths are still under development. Meanwhile, the frequency of replacement of adults would depend on the condition of the mouth guard and should be done every season or two. Taking these measures will ensure proper protection of the teeth and jaws during sporting activities.
Photos and Videos of Before and After Treatments.
Call us today for your free consultation. All you need to do is pick up your phone and give us a call at (541) 342-7483