ThermiSmooth® Facial Rejuvenation
Have you thought about trying ThermiSmooth for sagging, wrinkles, and cellulite? It's a non-invasive treatment that uses radiofrequency energy to tighten and smooth the skin. It reminds Patients of a warm massage thanks to the temperature-controlled handpiece.
ThermiSmooth is the perfect solution for anyone looking to achieve a smoother skin texture, reduce the appearance of pores, and diminish fine lines. Our treatment uses radio-frequency energy to externally apply heat, which stimulates the regeneration of collagen. This process results in injury, followed by remodeling and healing, ultimately leading to a cosmetic benefit.
Our controlled intensity radio-frequency technology safely tightens skin in all areas of the body, improving minimal laxity in the face and neck, and even minimizing stretch marks. While it may not be effective with major wrinkle lines or facial creases, it can significantly decrease fine lines, leaving your skin looking younger and healthier.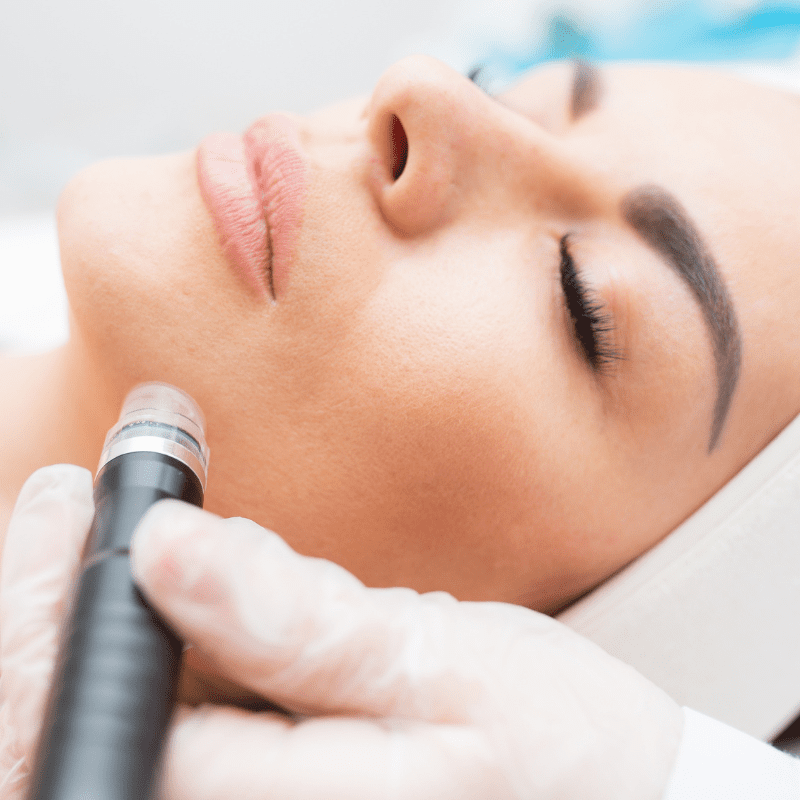 Frequently Asked Questions about our ThermiSmooth® Skin Rejuvenation Treatment
The ThermiSmooth® Skin Rejuvenation Solution
If you're tired of dealing with unsightly pores and fine lines, ThermiSmooth is the perfect solution. With our innovative technology, you can achieve smoother, younger-looking skin with minimal downtime and maximum results. Below we put together some Q & A's that we hope will help you decide if this fabulous procedure is right for you. 
Achieving tighter skin without surgery is possible with ThermiSmooth. This procedure stimulates the production and remodeling of collagen, making it a great option for treating various skin conditions.
Slightly lax skin on the face, neck, or body.Minimally loose skin on the face, neck, or body

Fine lines

Stretch marks

Enlarged pores

Skin that appears lackluster and has been damaged by exposure to sunlight or other environmental factors.
When receiving ThermiSmooth treatment, the targeted area will essentially receive a soft massage with a heated device. The temperature is constantly monitored and adjusted accordingly to keep the skin temperature within a specific range for about 30 minutes. For best results, the temperature is increased to the patient's maximum level of tolerable discomfort.
After the procedure, the skin may appear slightly red but should not sting or feel uncomfortable. There is minimal swelling, and no excessive heat is used to produce blistering or external wounding. It is recommended to be gentle with the skin's surface, particularly on the face and neck, for a few days following the treatment.
Avoid using abrasive cleansers, exfoliators, or scrubbing devices on the skin. Instead, use a gentle cleanser with your fingers, apply moisturizer, and pat dry.
ThermiSmooth is a popular treatment option because it is pain-free, convenient, and offers visible improvements to the skin. Although it is not as aggressive as other treatments, it still provides appreciable clinical results. Keep in mind that the level of results directly correlates with the strength of the treatment, so more powerful therapies may produce more noticeable results but also require more downtime and come with potential side effects.
Photos and Videos of Before and After Treatments.
Call us today for your free consultation. All you need to do is pick up your phone and give us a call at (541) 342-7483