Try our BBL™Skintyte Procedure!
Skintyte With Our BBL Laser Treatment
SKIN TIGHTENING WITH SkinTyte™ TREATMENT IN ABOUT AN HOUR
Yes, there actually is something can be done about sagging skin on the lower face and neck! It is called SkinTyte® and it is one of the top skin tightening laser treatments out there. Imagine sitting back for a relaxing hour of a treatment similar to a warm facial massage and having tighter skin as a result! Dramatic but subtle effects on jowls and loose neck skin can be yours with this laser skin tightening procedure. How to tighten loose skin elsewhere? We can also tighten the skin on the chest between the neck and breasts and tighten abdominal skin, and loose skin on arms and legs!
Best of all, it is painless! The SkinTyte® non-invasive treatment has absolutely no "down time." You can return to work immediately with your new look. Only you will know what was done! See immediate results and then even more results in three months. This works far better than any skin tightening cream! Call us today for your free consultation!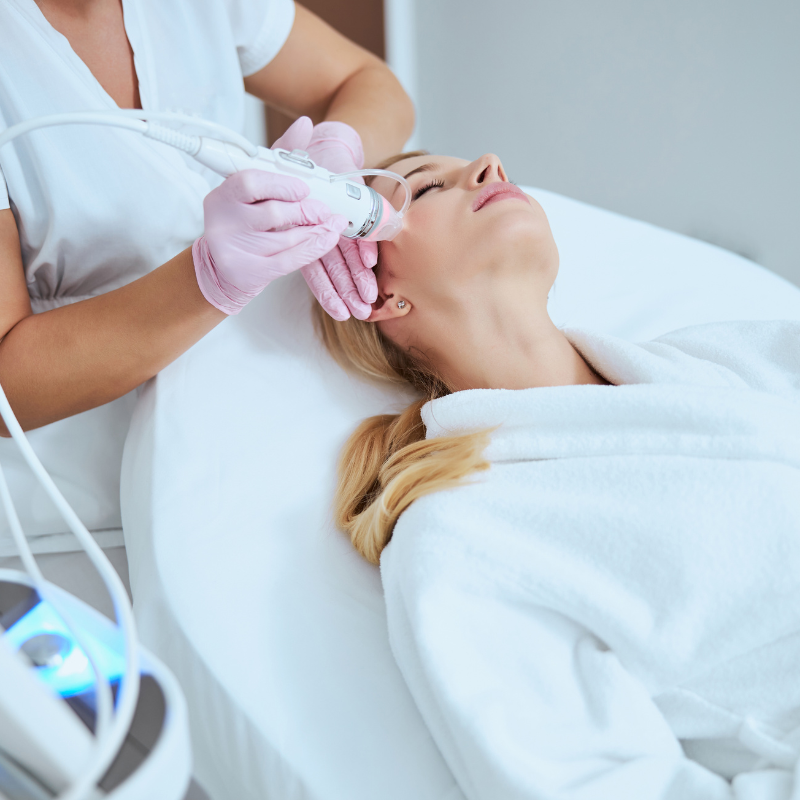 HOW SkinTyte® RESTORES FIRMNESS AND TIGHTENS SKIN
SkinTyte® uses Broad Band Light (BBL) to gently but quickly heat the upper layers of the skin using intense pulses of light. SkinTyte® is a nonsurgical option for skin tightening. Photocoagulation from the infrared light "re-coils" or tightens loose collagen in the skin. Immediately, you will notice tighter skin and reduction of wrinkles and loose facial skin. This is from the heating of the collagen and mild swelling of the skin in response to the light energy. 
Call today to schedule your free consultation. All you need to do is pick up your phone and give us a call at (541) 342-7483.