SkinCeuticals® offer a variety of treatments targeted to help reveal smoother, healthier skin by targeting specific areas.
SkinCeuticals® Treatments
Have you ever heard of the SkinCeuticals Advanced Corrective Peel? It's a mid-depth chemical peel that you should check out. Here are the main reasons this peel could be precisely what you want. 
Your skin texture will be noticeably softer and smoother after using the SkinCeuticals Advanced Corrective Peel. Additionally, the peel effectively exfoliates surface cells, revealing a brighter, more youthful complexion.

Reduce the appearance of pores for a smoother and more even complexion.

Get a more uniform and consistent skin tone by following these tips.

Combat the adverse effects of acne and prevent future breakouts with these practical tips.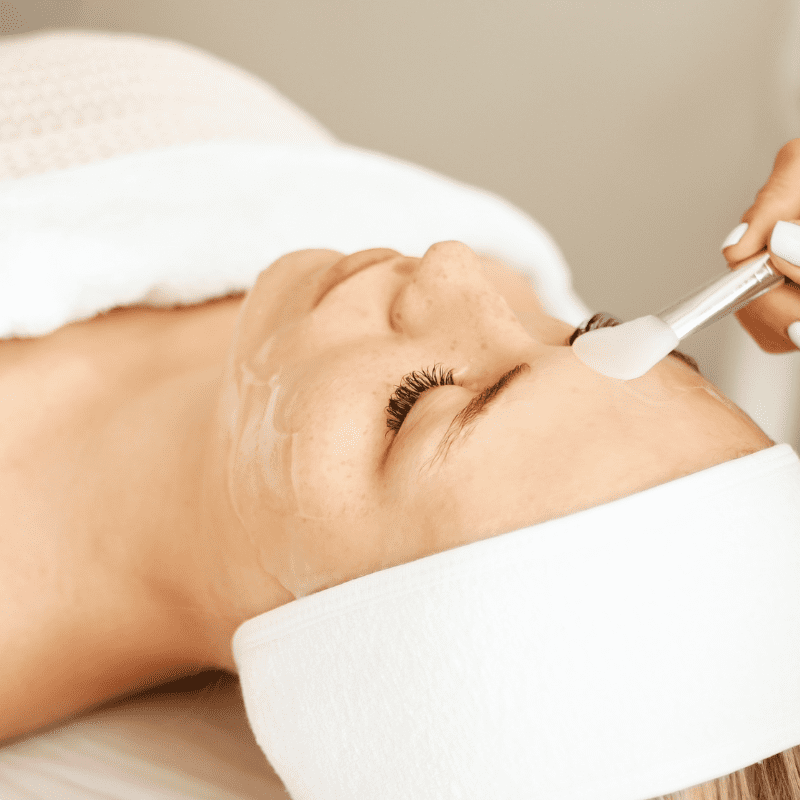 Frequently Asked Questions about our SkinCeuticals® Advance Corrective Peel Treatment
There are three types of Chemical Peels.
A superficial peel involves the use of a mild acid, such as alpha-hydroxy Acid, to gently exfoliate the outer layer of the skin. This treatment is typically used to improve the appearance of mild skin discoloration and rough skin while providing a refreshing boost to the face, neck, chest, or hands.
When undergoing a medium peel, a solution containing glycolic or trichloroacetic Acid is applied to penetrate both the outer and middle layers of the skin. This helps to remove damaged skin cells and improve the appearance of age spots, fine lines, wrinkles, freckles, and moderate skin discoloration. In addition, this treatment can also help to smooth rough skin and effectively treat certain precancerous skin growths, such as actinic keratosis.
When opting for a deep peel, a solution containing trichloroacetic Acid or phenol is applied to penetrate the middle layer of the skin deeply, effectively removing damaged skin cells. This treatment is specifically designed to remove moderate lines, age spots, freckles, and shallow scars, resulting in a dramatic improvement in skin appearance. It is important to note that this procedure can only be performed once and is exclusively used on the face.
Frequently Asked Questions about our SkinCeuticals® Treatments.
Photos and Videos of Before and After Treatments.
Call us today for your free consultation. All you need to do is pick up your phone and give us a call at (541) 342-7483