Hylenex® is a highly versatile treatment that offers a range of solutions for individuals seeking to address aesthetic concerns related to hyaluronic acid-based dermal fillers.
Our Hylenex® Injectable solution is designed to cater to an array of cosmetic needs, both mild and severe. Whether you are looking to diminish fine lines, wrinkles, or augment facial features for a more youthful appearance, Hylenex delivers superior results.
This revolutionary dermal filler also offers exceptional benefits, such as promoting even distribution and greater accuracy in treatment.
Our team of professionals is dedicated to providing top-notch service to clients, and we take pride in our unmatched expertise. Trust us to help you achieve your aesthetic goals in the safest, most effective manner possible.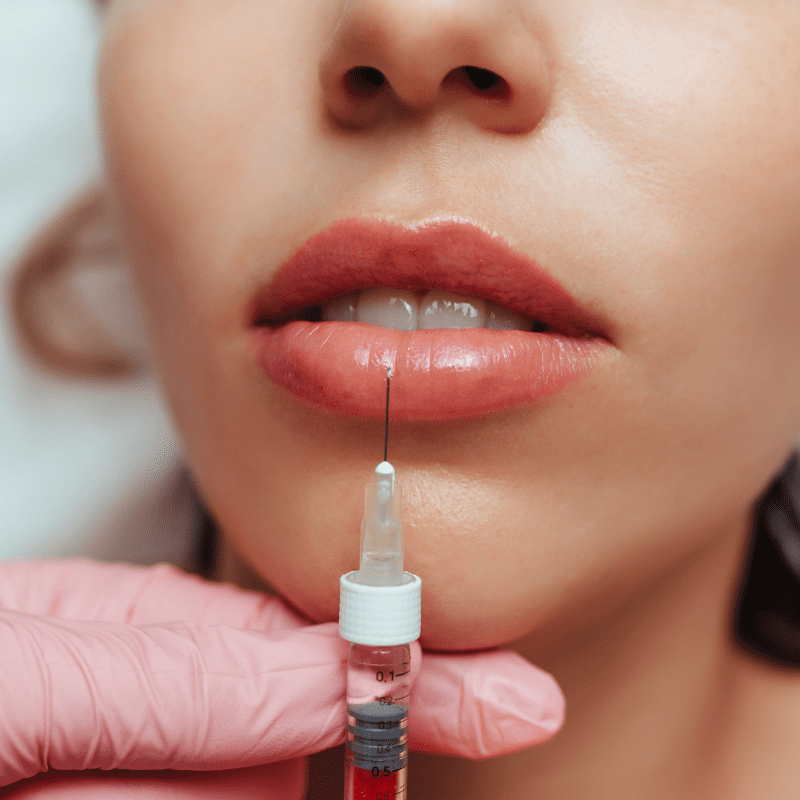 Frequently Asked Questions about our Hylenex® Treatments
Utilizing our Hylenex Treatments
Hylenex is an FDA-approved injectable treatment that can reverse the effects of hyaluronic acid-based dermal fillers. It is formulated with an enzyme called hyaluronidase that breaks down the hyaluronic acid molecules in the filler, enabling your body to safely absorb and metabolize them.

By choosing Brighter Smiles Med Spa, you are selecting a highly trained and qualified injector, which is crucial for optimal results. At Brighter Smiles, we prioritize safe and natural-looking results when administering all of our injectables, including Hylenex.

Hylenex is an ideal solution for correcting overfilled areas or adjusting previous filler treatments. If you've experienced undesirable outcomes from past treatments, our experienced team can help reverse those effects with Hylenex, giving you a fresh start. This safe and effective option allows you to achieve the desired outcome without waiting for the filler to breakdown naturally over time.
Frequently Asked Questions about our Hylenex® Treatments.
Photos and Videos of Before and After Treatments.
Call us today for your free consultation. All you need to do is pick up your phone and give us a call at (541) 342-7483